Gabe decided that he wanted a cowboy party for his 5th birthday, which is very befitting, if you know Gabe. He's known for wearing his cowboy boots ALL year round- whether snow or 90 degrees. His poor toes can peek out of the holes now. This party was so very him, and honestly, I had a lot fun with the idea myself.
I knew I wanted a great shot of him in his "git-up" for the party, so I took him outside for 5 minutes and snapped away on his last day of being 4. I kept telling him to make a mean face, and he kept trying and trying, until finally, he nailed it. Here are a few of them…..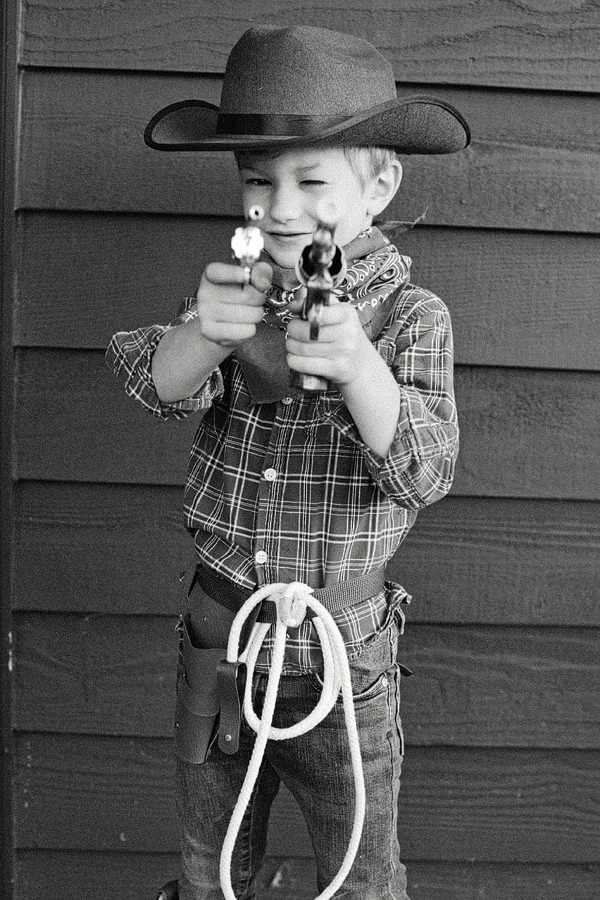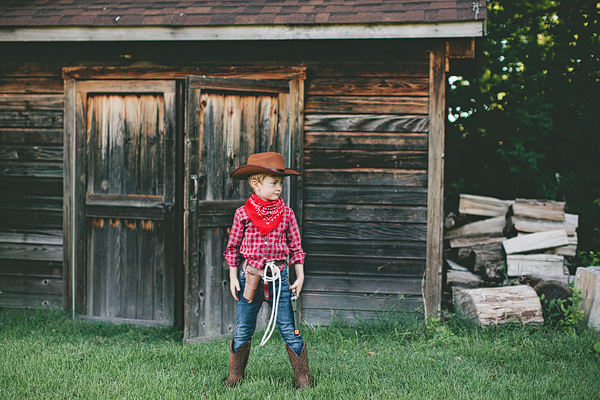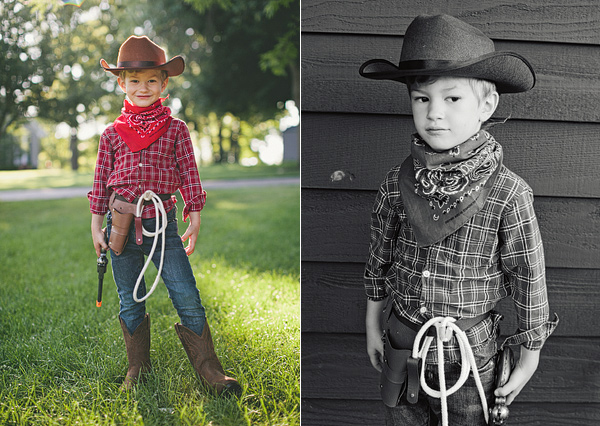 This is the shot I used for his "WANTED" sign, which you'll see below. Is he ridiculous or what?!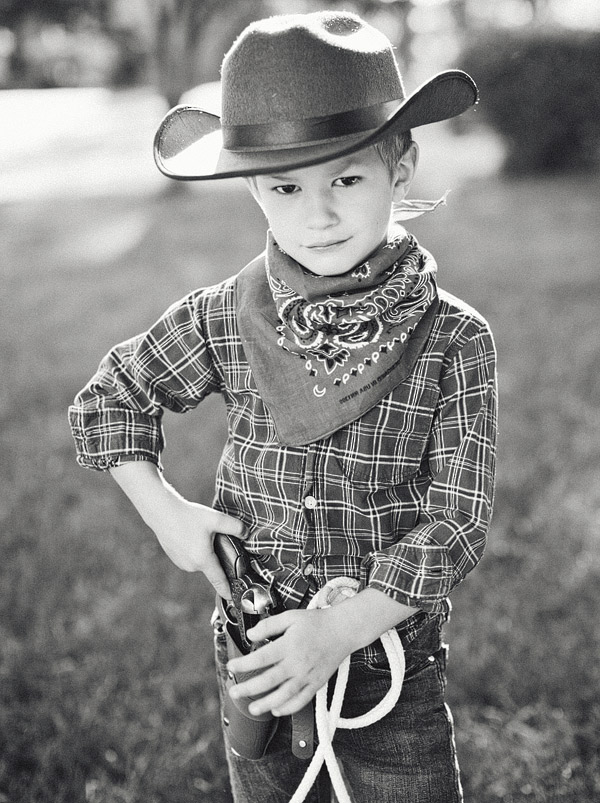 We decorated the house with burlap, a couple patterned fabrics, and cut up jeans. I bought those cute cow print balloons online, and our huge chalkboard wall had brown paper stars and cacti all over to represent the night scene out on the cowboy trail. (I told you, I had too much fun with this….) MY PERSONAL FAVORITE part was my old cowboy/western music mix….dang it was good.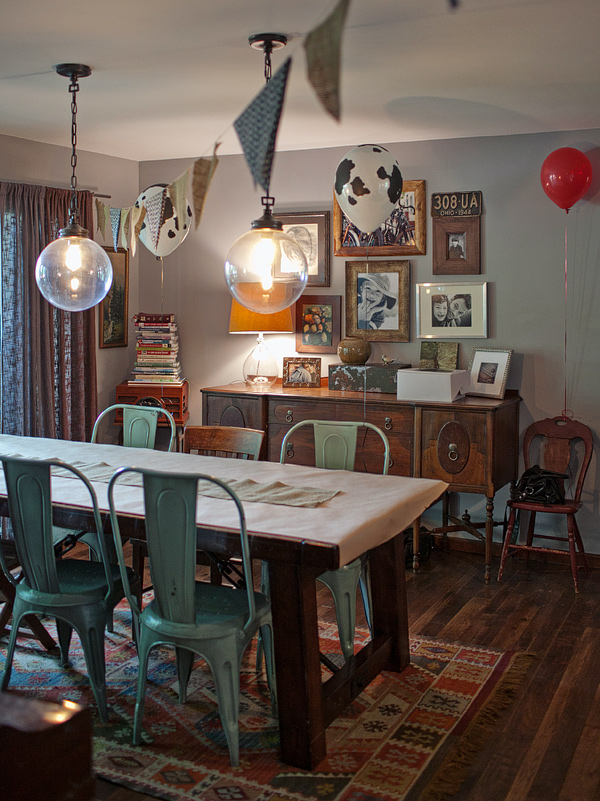 I wasn't very good about taking pictures, so by the time I got this shot supplies were running low. This table was out front for people to get gussied up before walking in….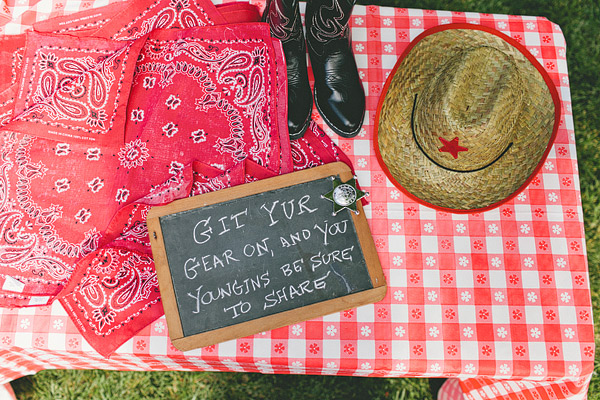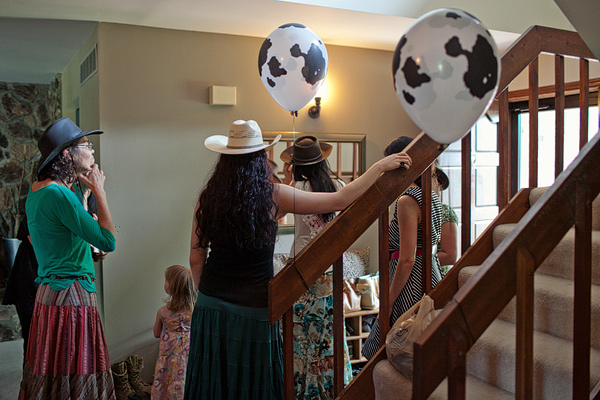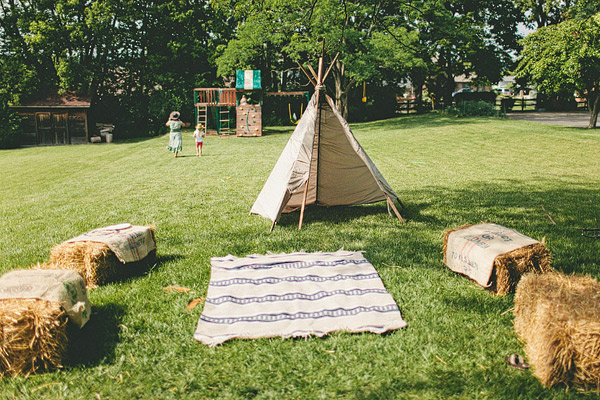 Riah drew the sheriff below, which we used to play "pin the mustache on the sheriff."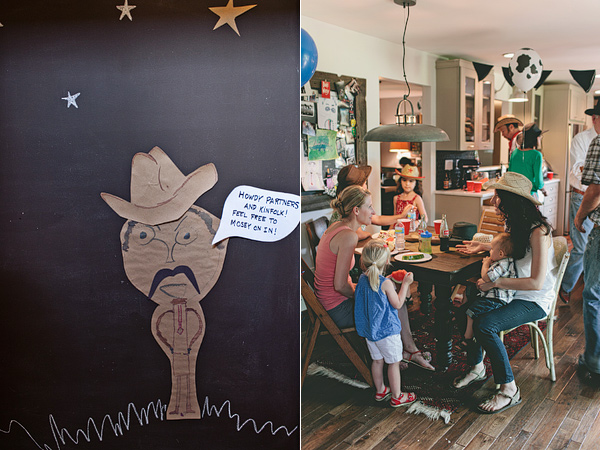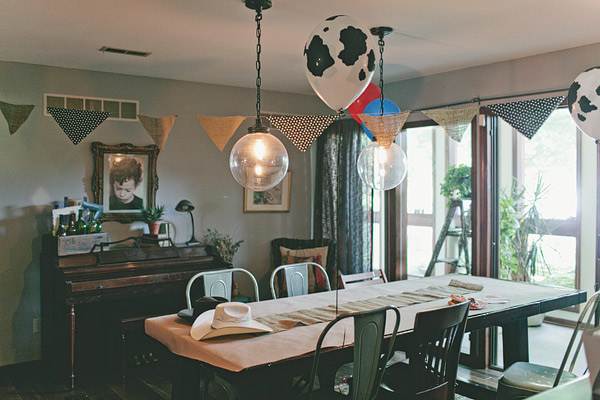 And there's the sign I made with his photograph!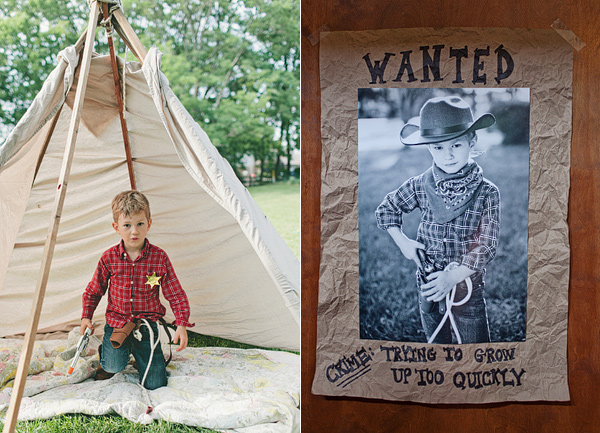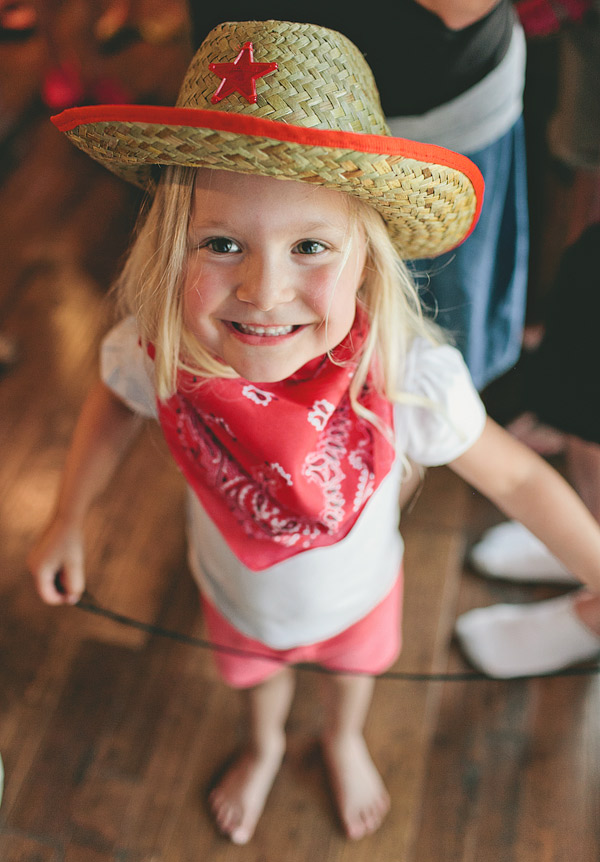 I didn't get a single food shot, but Brett did it up. We had homemade sloppy joe's, baked beans, biscuits, cornbread (thanks mom), jalapeno slaw, and then bottled root beer, and sarsaparilla!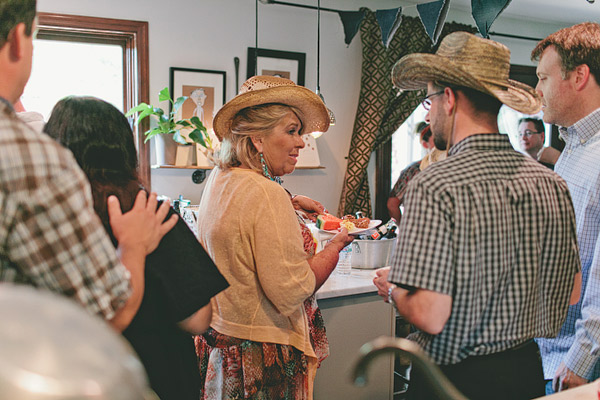 Sweet little Eli is getting so BIG.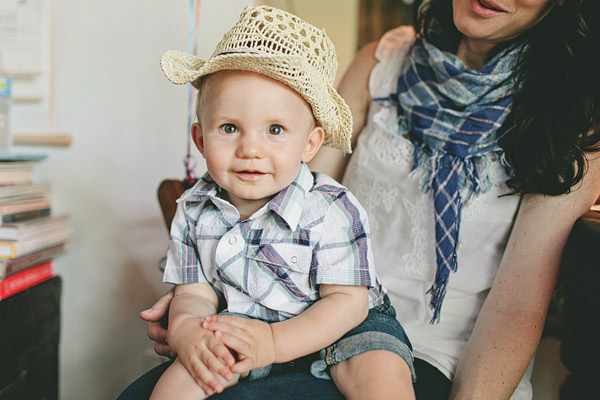 The thumb came up, yo!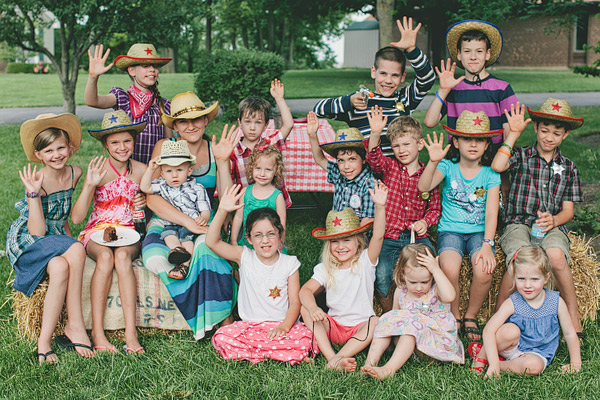 This cake….oh my! My friend Lisa made this yummalicious, dairy-free cake for Gabe. She even knew that we're not into artificial colors, so she used turmeric and lemon to make the yellow, and a sprig of rosemary for the "sagebrush!"  It was awesome!!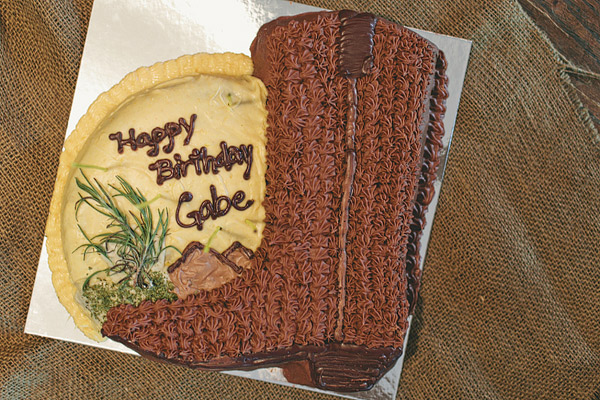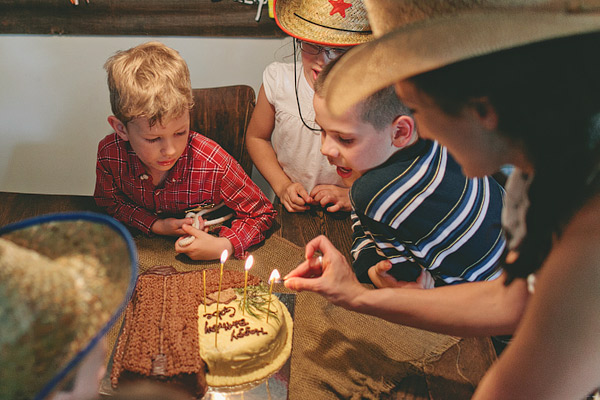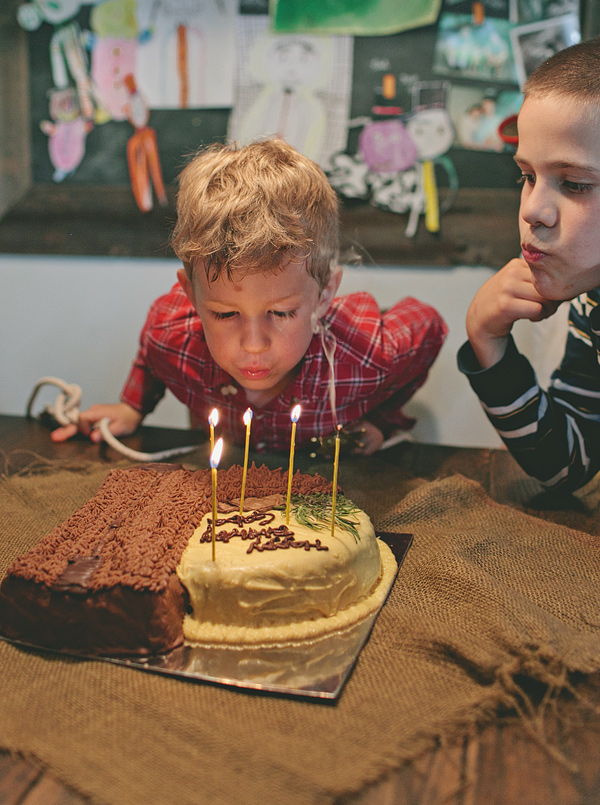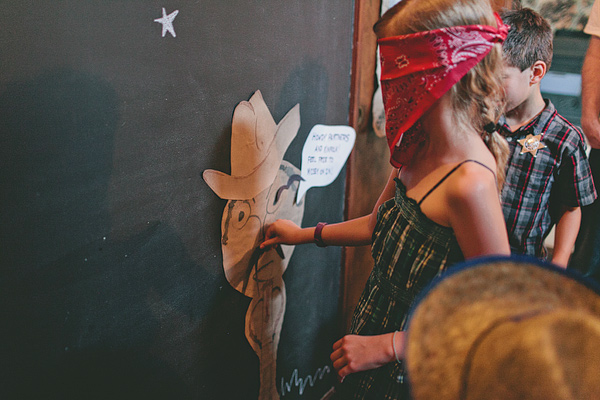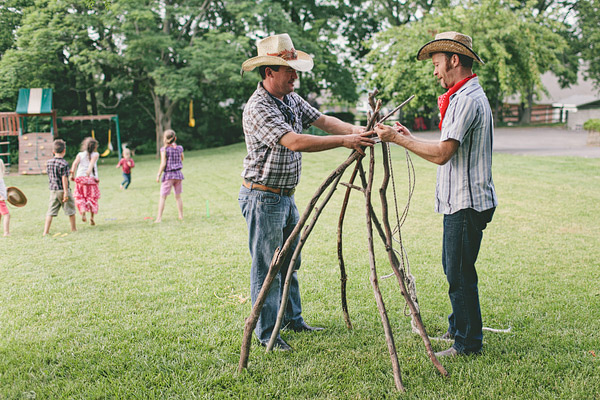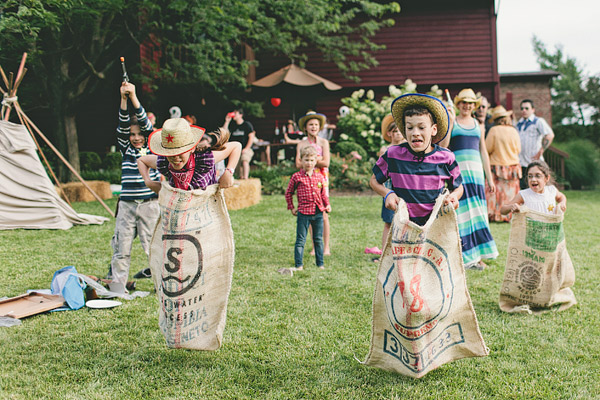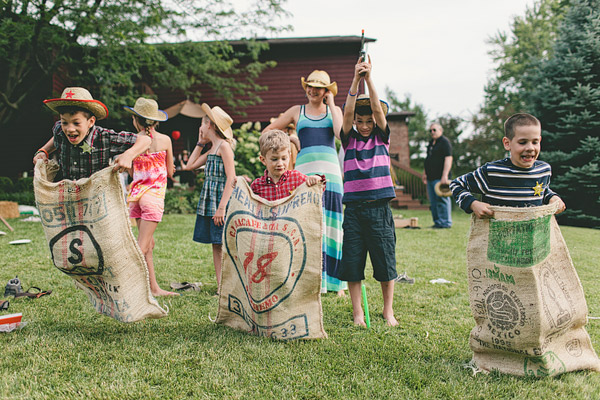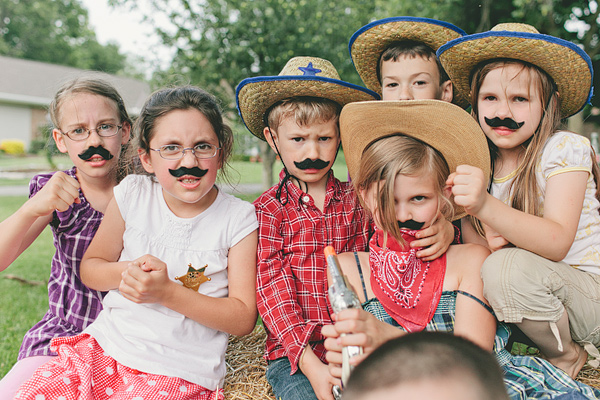 Priya made her amazing granola trail mix to send off with each varmint/partner/kinfolk.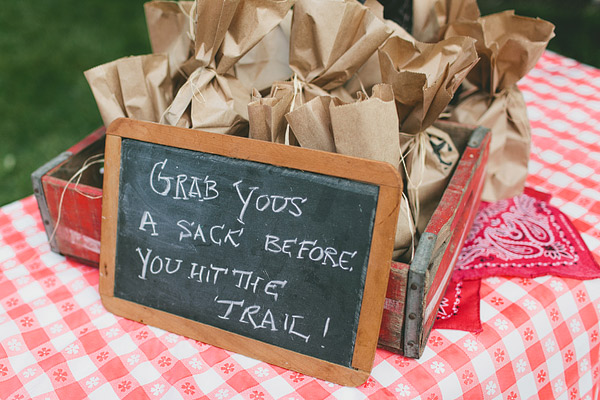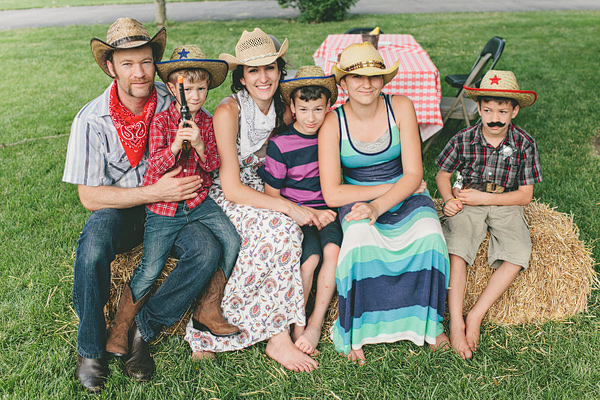 Pretty sure Gabe won't be forgetting this party for a while. ;)