Our kids are very comfortable in the kitchen. Nearly every day one of them is in there creating something new…total perk of schooling at home! Today, Gabe wants to share a recipe with you of one of his favorite treats that he loves to help make. It's healthy, tastes unbelievably good, and is so easy to make.
It's homemade banana ice cream!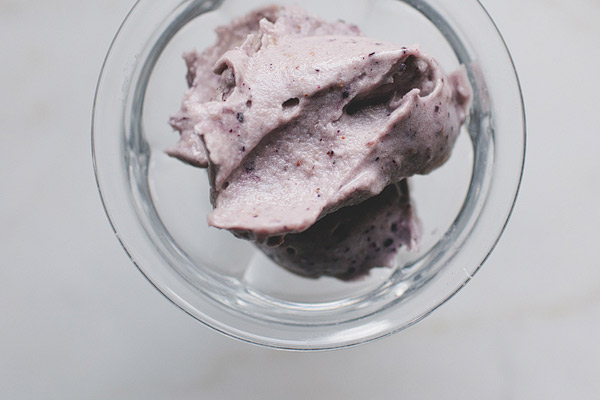 First, freeze some peeled bananas. We put all our over-ripe ones in a giant ziploc bag. When you want to make ice cream, take as many as desired out and chop into chucks.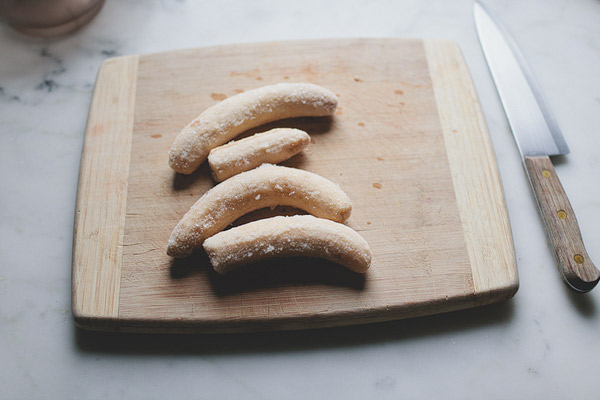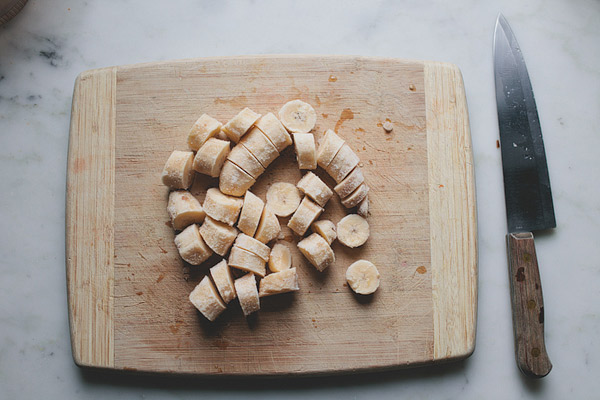 Put them in a blender, like Gabe did here. This is Gabe's great-grandmother's old blender, and it works better then most new ones.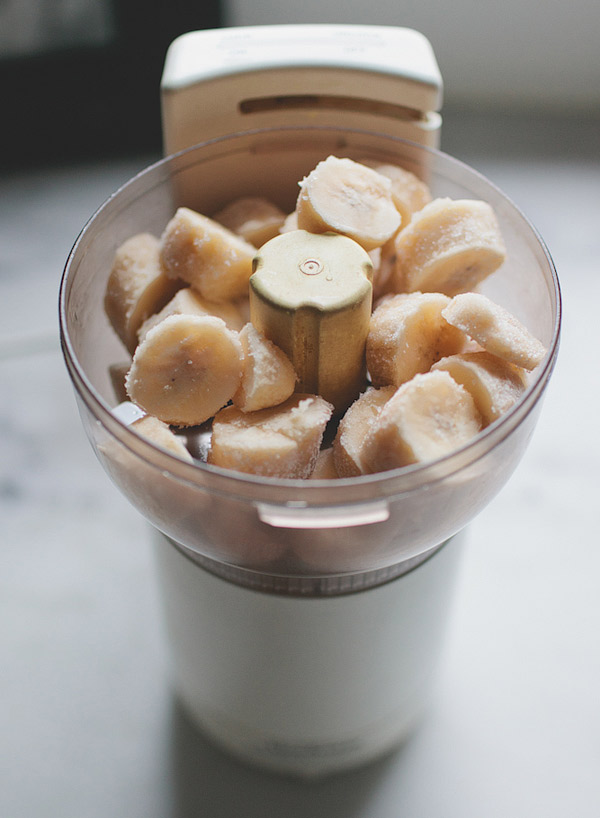 Sometimes we add in other treats like peanut butter, or chocolate chunks, or coconut flakes. Today we added some frozen blueberries.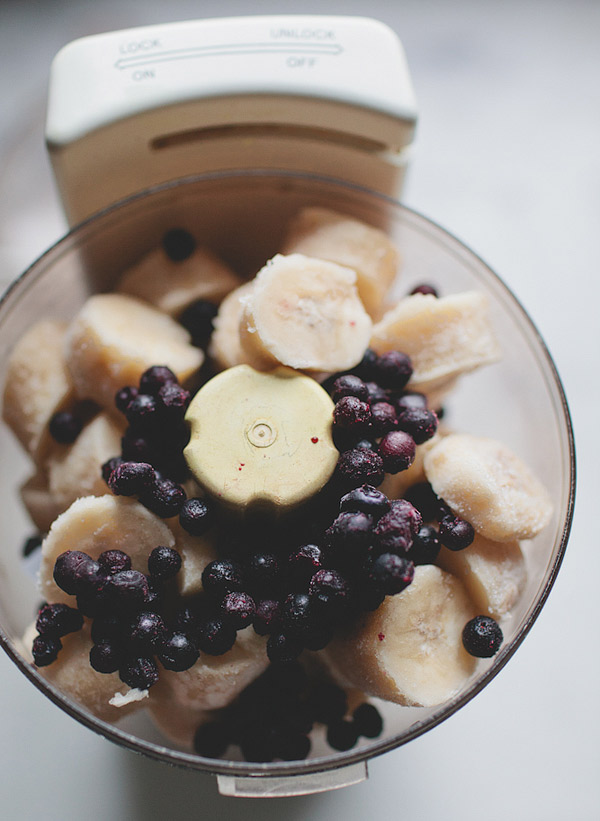 Then you add a little vanilla–maybe about 1/2 tsp.– and some just a bit of liquid of choice. You could use almond, rice, or coconut milk (for non-dairy people), or milk. Don't add too much liquid, because you don't want your ice cream too soft.  Let is sit for a couple of minutes to soften the bananas.
Blend until it begins to get smooth….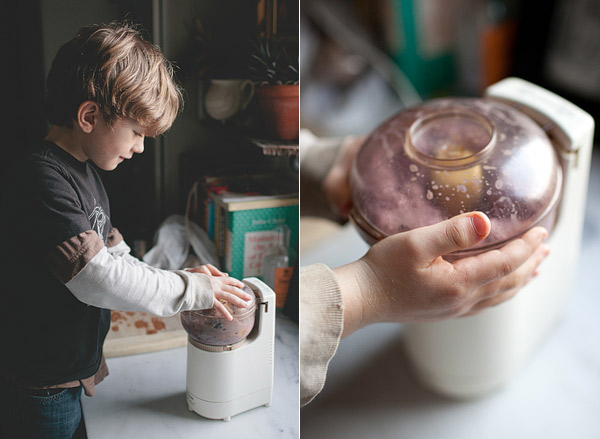 Check for ice cream consistency, and give it a good taste test.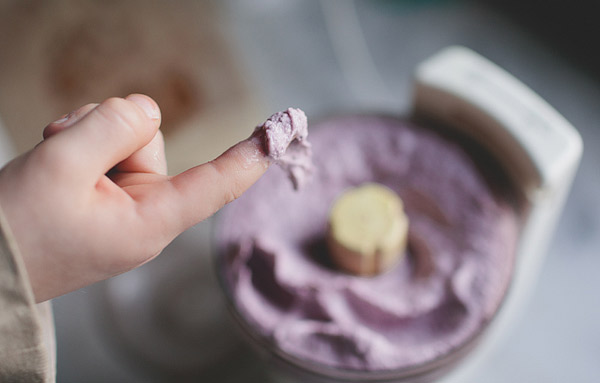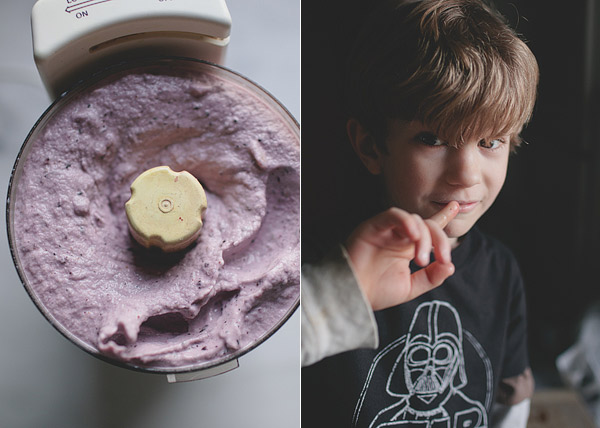 If it's not soft enough you can add a bit more liquid, but not much! If it's good, then you can serve it up.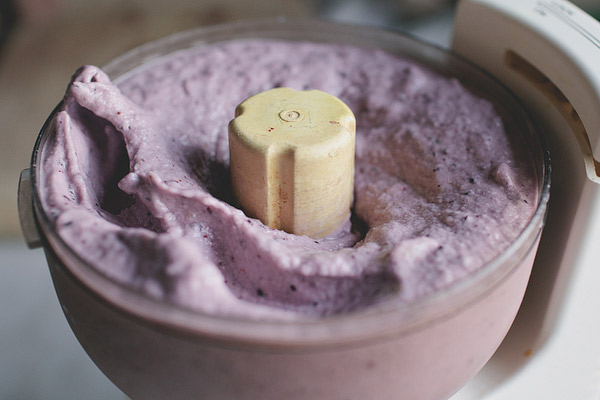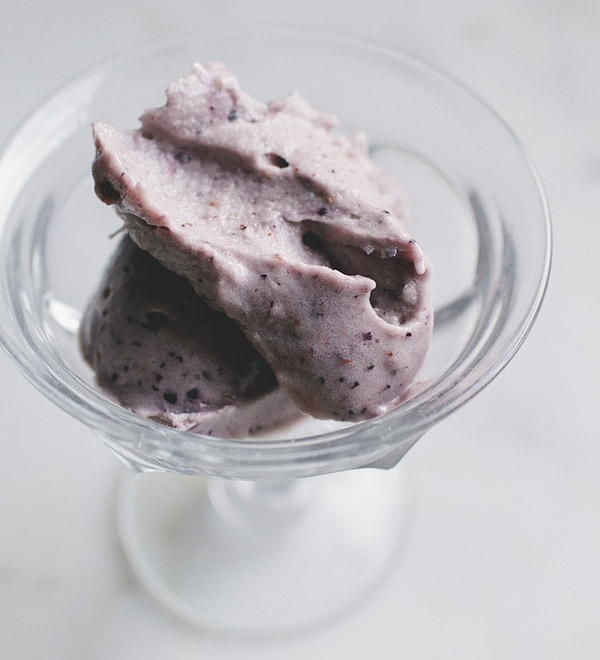 Hmmmm…..is Gabe gonna like it???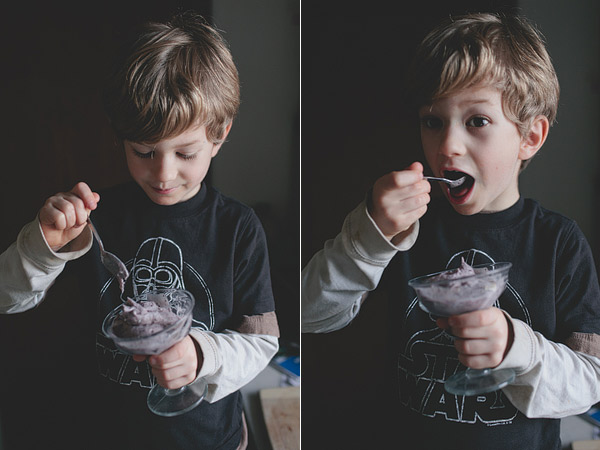 Yes! Approved. ;)
A couple weekends back we had an impromptu winter cocktail party while some friends were in town. It's rare we have a get-together sans kids, but we really had a great time just enjoying each others company, without a single interruption or mouth to feed. ;)
Each person/couple brought a favorite cocktail and/or a favorite appetizer to share. We had a blackberry compote Bourbon drink, hot buttered rum, and Brett and I made fancy gin & juice. We had loads of good eats too–fancy deviled eggs, homemade macaroons, spinach and artichoke dip, and spiced cupcakes with eggnog frosting. Brett made Indian dumplings (idly) with rhubarb and cilantro chutneys. Yummm.
We had such a fantastic night, and managed to snap a few photos with the iphone and camera. The funny part was I forgot to get a good shot of the cocktails! Duh. But, I have the recipe for our gin & juice drink below. If you're a gin drinker, you'll want to try this! I'm not big into grapefruit, but this was amazing and certainly doesn't have to be a winter cocktail. In fact, I already have big plans on this making an appearance at many spring and summer grill-outs.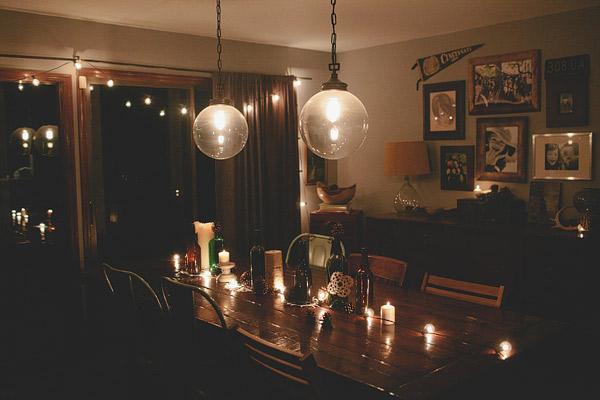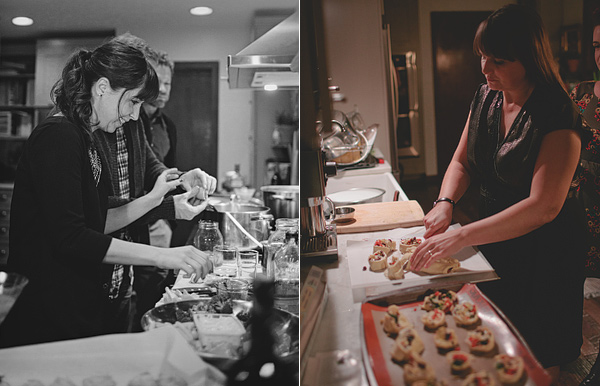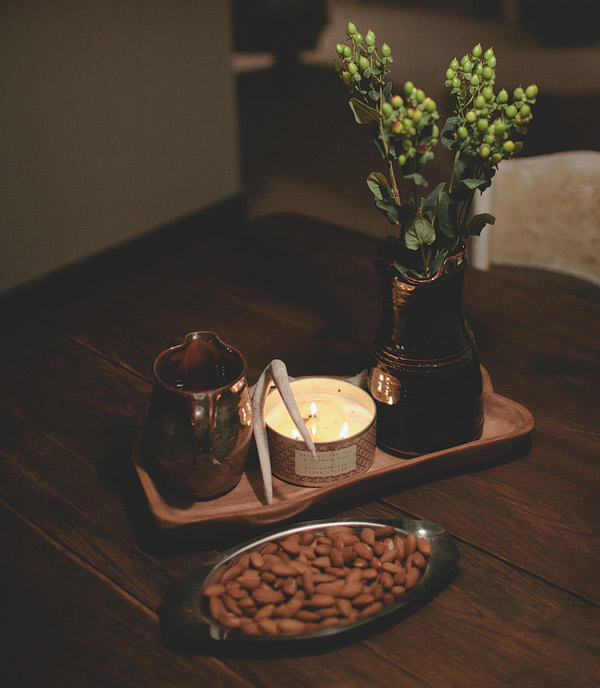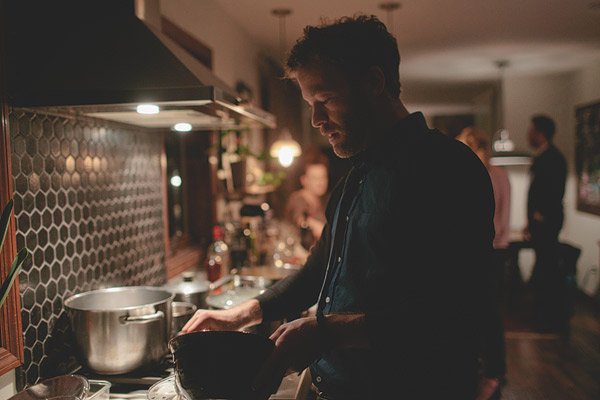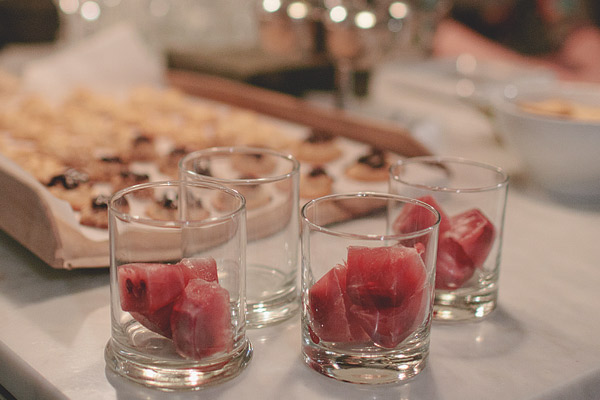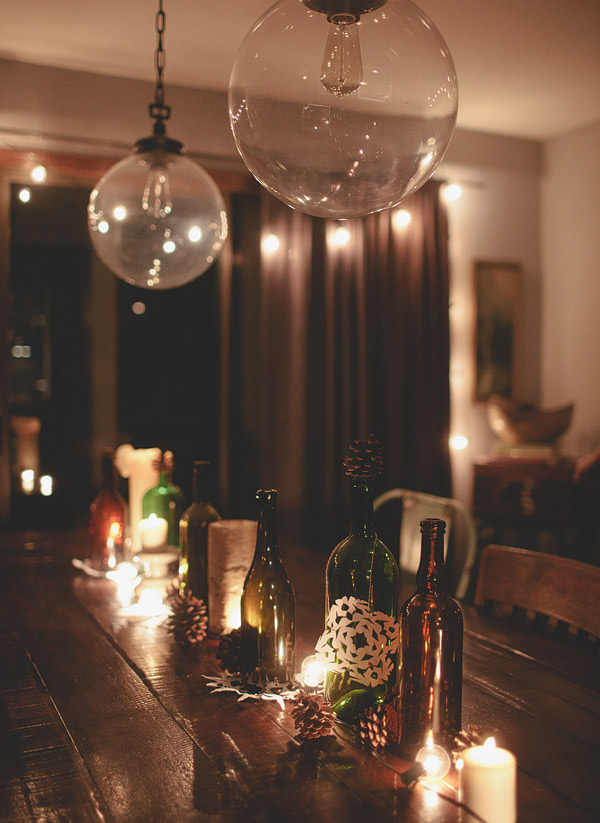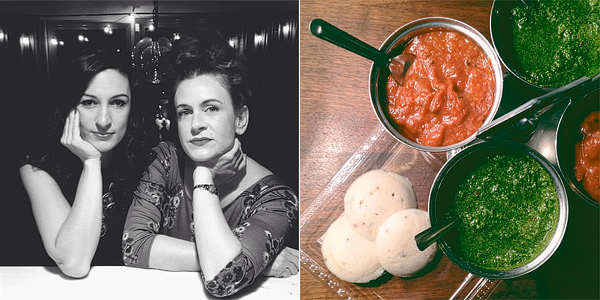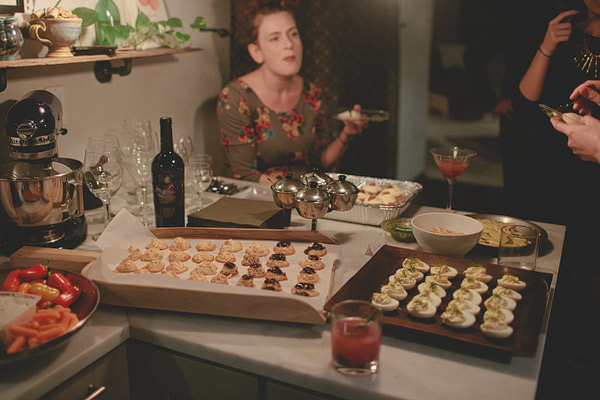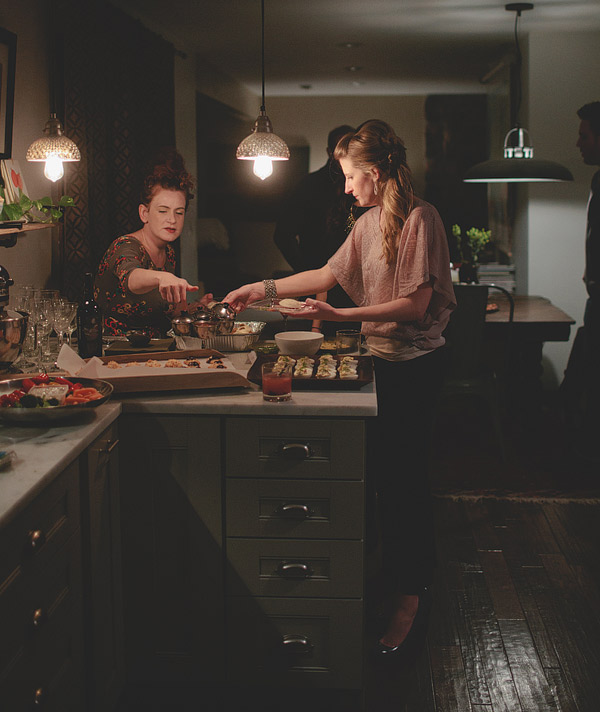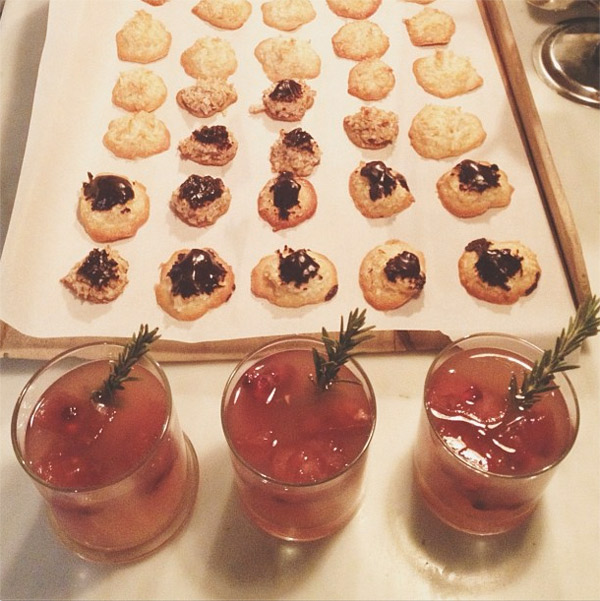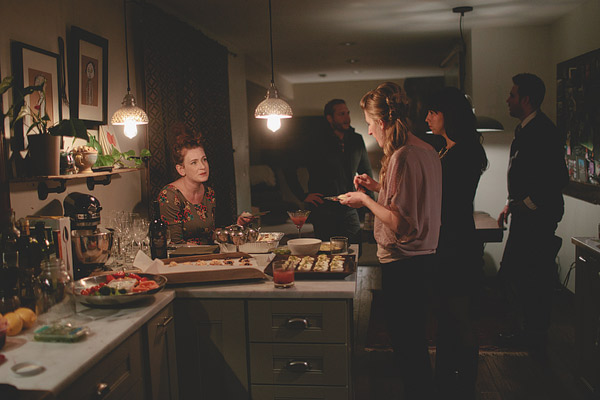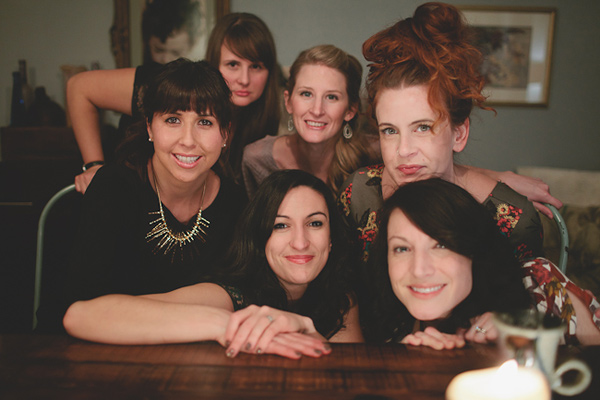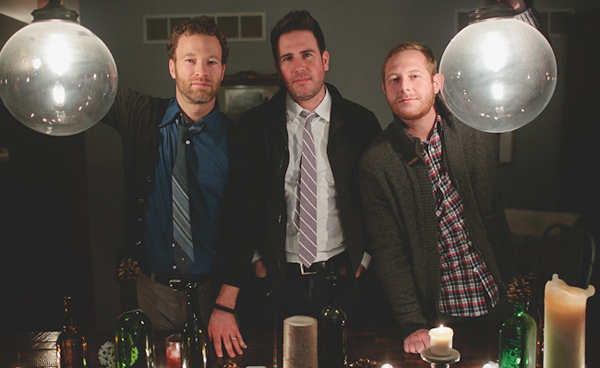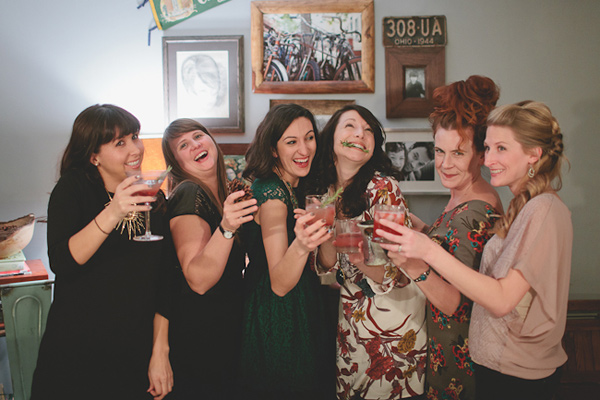 We found the basics of the recipe for our cocktail HERE, and souped it up a bit.
Grapefruit-Ginger Gin & Juice with Pomegranate Ice
(makes 4 small cups)
2 large grapefruits, juiced
2 limes, juiced
3 tablespoons honey
pomegranate juice (we used sweetened)
3 tablespoons fresh ginger root, peeled and sliced into thin strips
seeds from 1 pomegranate
springs of fresh rosemary
1. Sprinkle pomegranate seeds in an empty ice cube tray and carefully fill with pomegranate juice. Freeze.
2. In a small saucepan, heat water, honey, and ginger root to a simmer. Let simmer for 5 minutes. Place in the freezer to cool.
3. Meanwhile, strain grapefruit and lime juices into a large pitcher to remove pulp and seeds, or leave some pulp if there if you wish. Mix. Strain in honey-ginger water, removing the ginger slices, and mix again.
4. Place around 4-6 ice cube in a rocks glass. Fill 1/3 with gin, 2/3 with juice- or adjust as you see fit. :)
5. Pop in a fresh stem or sprig of rosemary. It's so beautifully aromatic, as you're sipping away.
ENJOY!